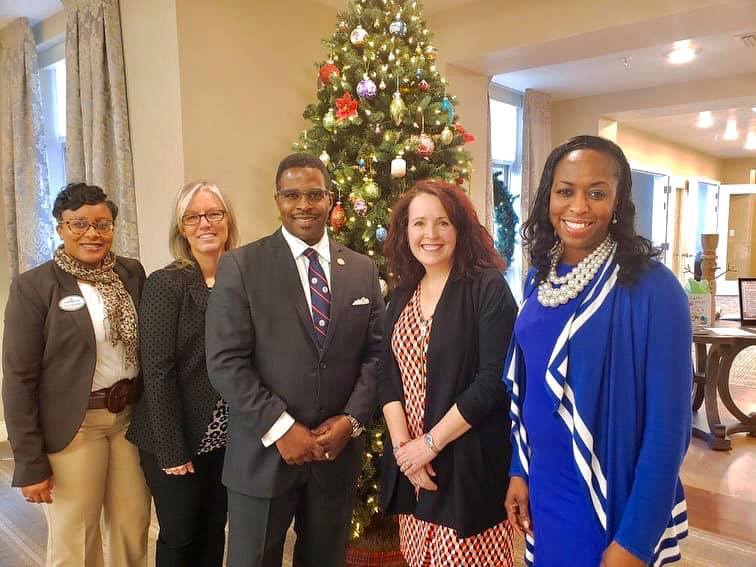 CTFOA Board of Directors with
Guest Speaker, Delegate Cliff Hayes, Jr.
Meetings are held the first Friday of every month from 8:30am-10am typically at the Chesapeake Lifestyle Health and Fitness Center. Please verify during registration that the location has not changed.
We are always looking for educational speakers and meeting hosts. If you are interested in speaking, or in hosting a meeting to allow Seniors professionals to learn more about your place of business, contact our Vice Chair, Jennifer Hyatt.
Note: Potential members may attend up to two meetings before joining.