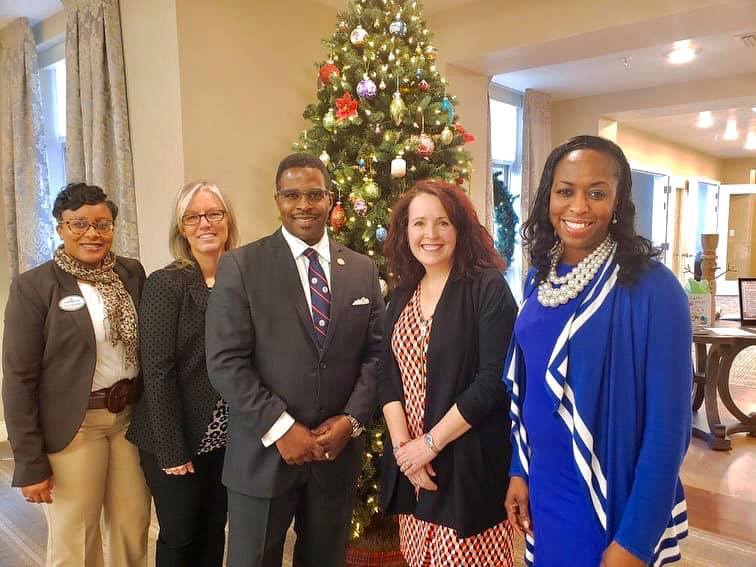 CTFOA Board of Directors with
Guest Speaker, Delegate Cliff Hayes, Jr.
Meetings are held the first Friday of every month from 8:30am-10am. Locations vary.
We are always looking for educational speakers and meeting hosts. If you are interested in speaking, or in hosting a meeting to allow Seniors professionals to learn more about your place of business, contact our Vice Chair, Jennifer Ireland.
Note: Potential members may attend up to two meetings before joining.