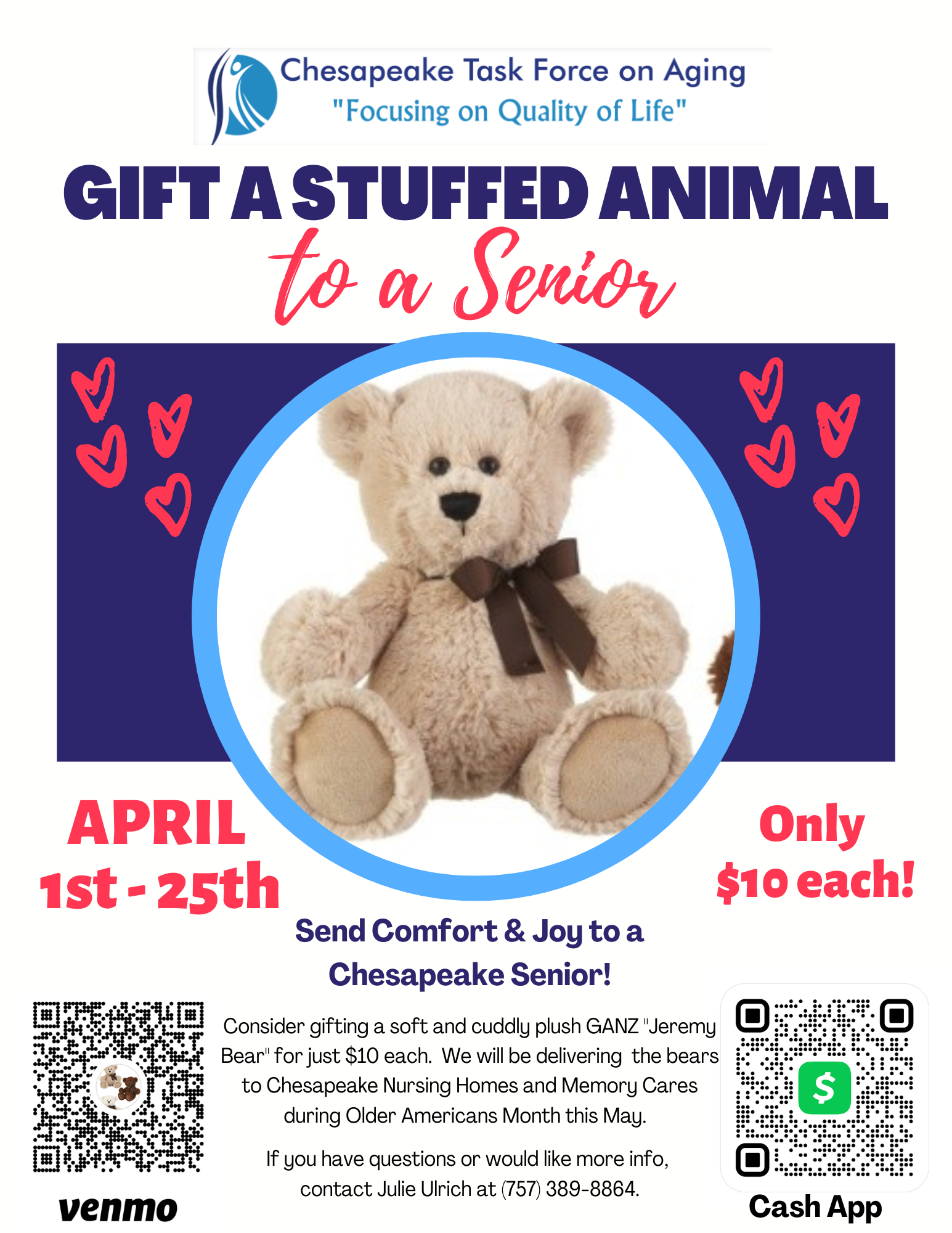 We are bursting at the seams excited to kick off our 2nd Annual Stuffed Animal Drive for Seniors! This year, we've made it super simple (and affordable!) for you to gift high quality, soft & cuddly bears to residents in Chesapeake Nursing Homes and Memory Cares.
If you didn't participate last year...let us tell you...it was AMAZING to see the smiles on the faces of residents! It can get lonely and the teddy bears provided a wonderful sense of comfort & love. Let's beat last year's goal of 300 by sharing with your friends, family, and co-workers!
Bears can be gifted via Venmo or Cash App, or pay in-person at our meeting on April 7th. If you don't have either, and would like to pay via another method, call/text Julie Ulrich at 757-389-8864.
If you'd like to participate in delivery, or if you'd like your community to be considered to receive bears, please contact one of our Community Service Committee Co-Chairs, Morgan Aspinwall at: morgan@nextchapterva.com, or Lisa Johnson at: lisa@asilinsurance.com.